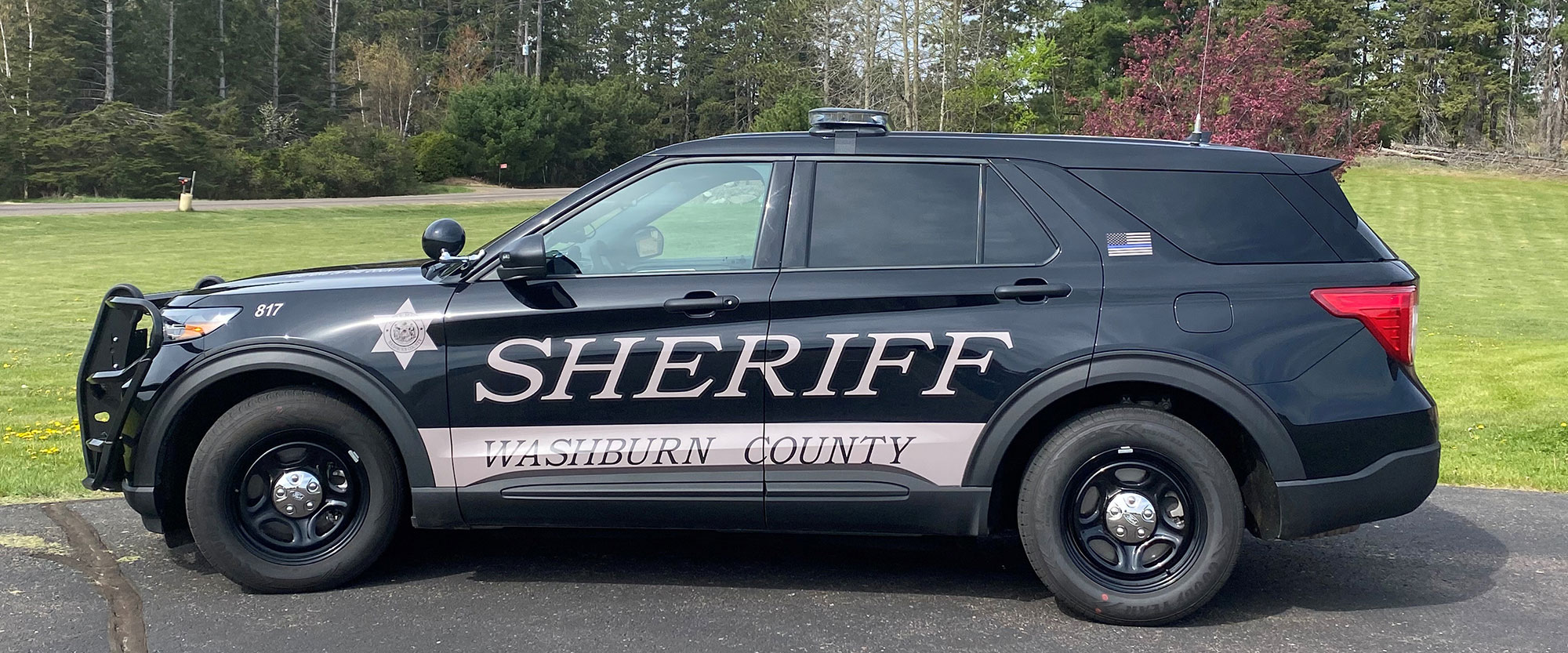 Our Mission Statement: Others First
The mission and purpose of the Washburn County Sheriff's Office is to preserve public peace and order; to guarantee to all persons, regardless of sex, race, creed or color, their right to freedom as manifested in the Constitution of the United States; to enforce the laws, ordinances and rulings of the State and County; to perform effectively the functions designated to the Sheriff by Statute. This mission shall be accomplished by the effective performance of the following functions:
Maintenance of law enforcement presence or availability on a 24-hour basis
Timely and rapid response to criminal incidents, traffic incidents, and other appropriate requests for law enforcement services
Investigation of criminal offenses and apprehension of the perpetrators of those offenses
Initiation of investigation when it appears there may have been a violation of the law
Maintenance of a smooth, orderly and safe flow of traffic
Public information activities designed to involve citizens in crime prevention and to maintain public safety
In joining the Washburn County Sheriff's Office, Employees make its responsibilities diligently and courteously and to take pride in the services they provide.
The "Office of Sheriff" is steeped in history dating back to England's  Anglo-Saxon era of the 1700's and is one of the broadest based offices of any county. The Sheriff is constitutionally elected and is the chief law enforcement officer in the county and is statutorily required to "keep the peace", enforce all laws and county ordinances, provide a safe and secure jail, serve civil process and serve the court.
For the Sheriff to be effective it is imperative the Sheriff has the trust and support of his/her constituents. This trust is earned by providing honest, ethical, responsive, professional and transparent service to the county and the public, daily. Washburn County Sheriff's Law Enforcement; "Of the People, By the People and For the People"
It is my privilege to serve the people who live, work, recreate or travel through Washburn County. It is a pleasure to lead those who work for the Sheriff's Office. Their professionalism, dedication and attention to duty are without measure.